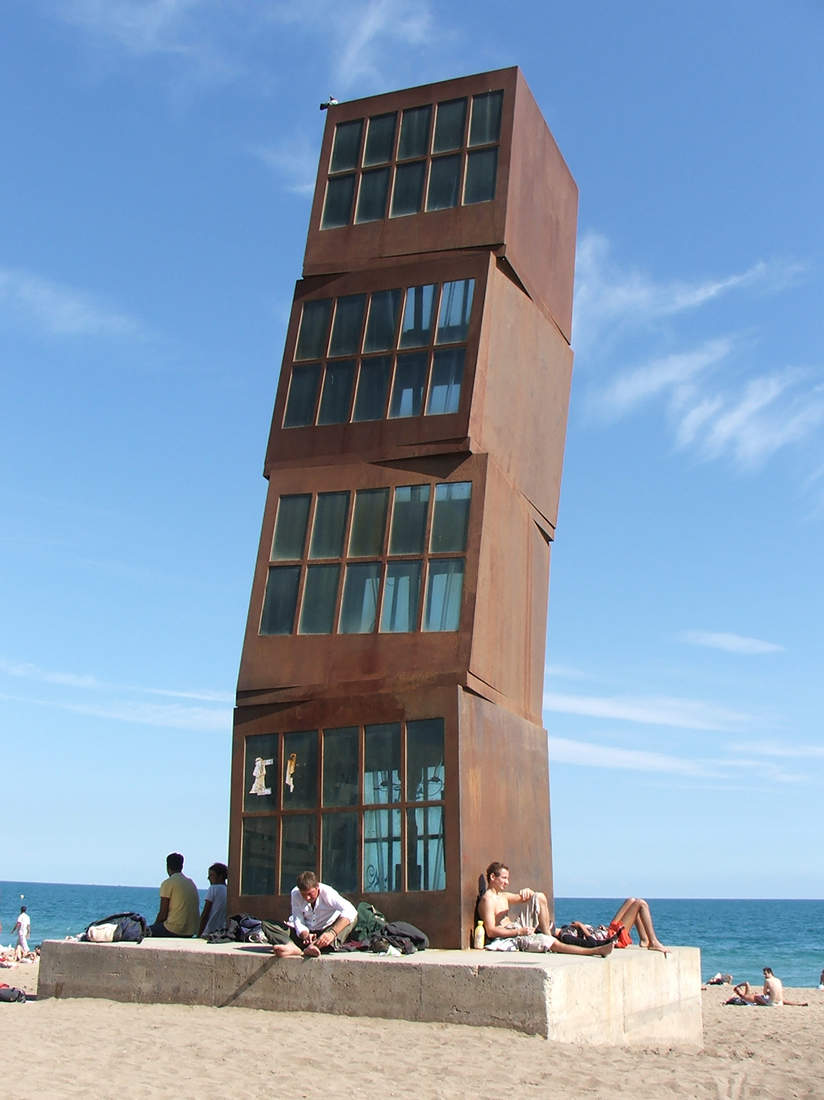 Sculpture of metal cubes entitled The Injured Star (Escultura de cubos metálicos titulada La Estrella Herida/ L'Estel Ferit) – Rebecca Horn, 1992.
La playa de la Barceloneta, Barcelona, Cataluña.
This photo was used  for the cover art of a maths textbook published by Editora Positivo for 5th grade children in Brazil.